By Matt Moore
A cheerleader. A BYU cheerleader. We're not kidding.
Jimmer Fredette
, the All-American Storming Mormon, the College Player of the Year, the tenth overall pick in the draft, the hero to millions in Utah and across the country just had another piece of his insanely great life fall into place. Fredette
posted on Twitter Friday
:
I'm officially engaged everyone. She Said yes and she was completely surprised! It was perfect!! #perfectnight
He also posted a photo, just to rub it in.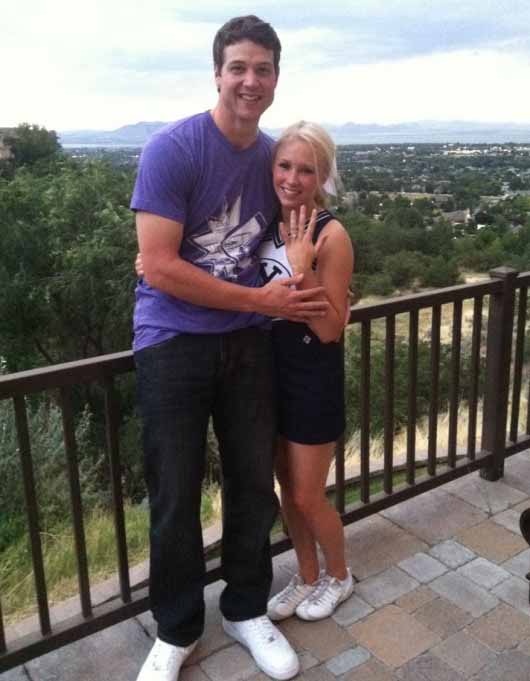 You know, this is typical. Fredette just clearly not putting winning first, and constantly showing off his lavish life. This is just like when he held that T.V. special and then the press conference with pyro talking about multiple championshi... oh, sorry. I'm so used to everyone trashing LeBron for anything he does on and off the floor it's just become kind of habit.
Anyway, congratulations to the happy couple!
(HT:
LBS
)