Posted by Royce Young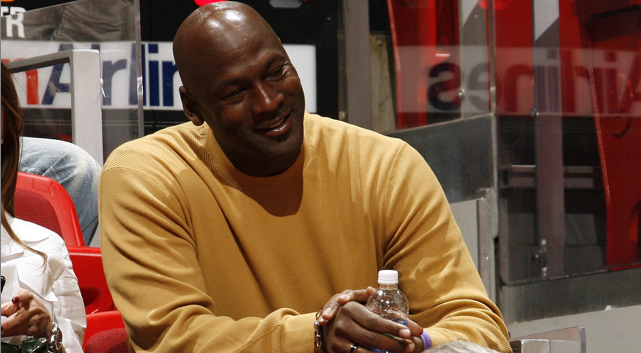 Talk of losing an entire season is a bit ridiculous to me. There's just way too much at stake. Money, momentum, fan support, money, loyalty, money -- it's just hard to imagine losing any games much less a whole season.
But it's a possibility. And with all this hardline talk going on, it seems like neither the players nor the owners are wanting to budge. There's incentive for teams to get a deal done and not
just
for the money, but because a year without basketball and more importantly, basketball operations, could greatly affect each and every NBA franchise. Let's start with the Southeast Division.
ORLANDO Magic
The biggest question hovering over the Magic isn't about wins and losses or if
Gilbert Arenas
should stop tweeting. It's all about
Dwight Howard
's future and July 1, 2012. That's when Howard will become an unrestricted free agent. General manager Otis Smith has already said he won't trade Howard, but that could just be talk. Howard has said he wants to be in Orlando, but hasn't committed, turning down a three-year extension.
But if NBA offices are shut down and all transactions are halted, Howard might be forced to stay with the Magic all season -- except he won't play a game. Meaning Orlando could lose out on A) having a team good enough to convince Howard he wants to stay because he can win there; B) the Magic won't have an opportunity to trade Howard and get a Carmelo-like deal where they can restock the roster instead of letting him walk with nothing in return; or C) the Magic miss out on at least one more year with Howard meaning they miss out on a chance of having a good team that can compete. That's a lot to think about if this lockout starts stretching into 2012.
MIAMI Heat
It's simple and very obvious for owner Micky Arison and the Heat: Lose the 2011-12 season and that's one less year you have of
Chris Bosh
,
Dwyane Wade
and
LeBron James
. That's one less year of the spotlight, the attention and all that money funneling right into South Beach. That's one less shot at a title. That's one less season of constant sellouts, through-the-roof merchandise sales and huge TV ratings.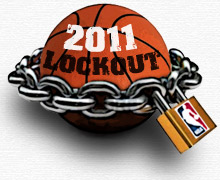 Basically, it's one less season of $$$$$. And one big reason for Arison to be an owner willing to bargain.
ATLANTA Hawks
The Hawks are in pretty solid shape right now. After the 2011-12 season, they only have six players under contract, including all their big names (
Joe Johnson
,
Josh Smith
,
Al Horford
and uh,
Marvin Williams
I guess).
But a prolonged lockout could simmer the momentum built from last season's deep playoff run. The roster still isn't quite there and a resolution on what to do with Smith has to be figured out. The earlier he's traded means the more he's worth. Losing that opportunity is bad news for the Hawks, even if they choose to keep Smith.
But on the bright side, it is one less season of overpaying Joe Johnson.
CHARLOTTE Bobcats
The Bobcats aren't really going anywhere this year, or even next year. The roster needs work. It needs more talent, more ability and better structure.
But the Bobcats used two lottery picks on
Bismack Biyombo
and
Kemba Walker
, meaning there's a little jolt of young talent on the roster, which is exactly the direction Rich Cho is looking to take them. Younger, faster and a path to building, not just hanging on with marginal veteran talent.
A year without basketball for the Bobcats means a year of stunted growth. These guys need to play together every second they can and I don't just mean on a blacktop in Greensboro. Even if they lose 60 games, that's progress. But they need to be on the court to even have the chance to learn through losing.
Michael Jordan was a player (if you didn't know). I don't know if that means he's on the players' side because I'm sure he also wants a system that helps his franchise competitively and one that helps him make money, but at the same time, I think he cares more about winning and playing than all the rest.
WASHINGTON Wizards
It's the same story for the Wizards too.
John Wall
, new pick
Jan Vesely
,
Nick Young
and
JaVale McGee
are all young guys that just get better every night they play.
The bright side though is that
Rashard Lewis
is owed $21.1 million next season and that could be money well not spent. Which is why Ted Leonsis, an NHL owner who has been through an extremely painful lockout, probably isn't all that worried about things like stunted growth when there's money to be saved and made. The Wizards aren't on the path to prosperity right now and are likely one of the teams hemorrhaging a little dough. The Wizards risk setting back their development, but I think that's a price Leonsis would be willing to pay.