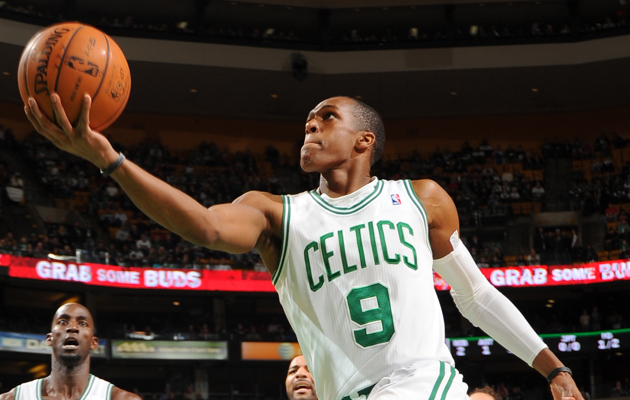 By Matt Moore
The
Celtics
are facing a huge upheaval, and aren't being quiet about it. Rumors continue to swirl regarding the end of the Big 3 era, as the team looks to the future.
Rajon Rondo
has been the subject of the majority of talks, despite being the best player on the team at this point, and despite Doc Rivers' insistence to the contrary. But how has this affected the Celtics? Is it bothering them at all? More importantly is it time to blow this thing up?
We talked to
WEEI columnist
Paul Flannery
about the feel from players right now and where the organization stands as the precipice of a rebuild rapidly approaches.
So since we did that interview, we've posted on the Celtics being interested in
Michael Beasley
and Doc Rivers vehemently denying that they are shopping Rondo. All this talk of what the Celtics are or are not doing reasserts what Flannery says regarding how the Celtics are constantly looking to improve.
The fact that Ainge is so unsentimental about the Celtics has always been a strange offset to the team's unity among its players, dating back to the "Ubuntu" philosophy from 2008. But Ainge has been looking forward since last year's trade of
Kendrick Perkins
, and while Rondo is their best player, it's clear that the Celtics won't be closing any doors. And as long as they're open to making moves, those convesations will wind up in the media.
The drama continues to unfold in Boston.