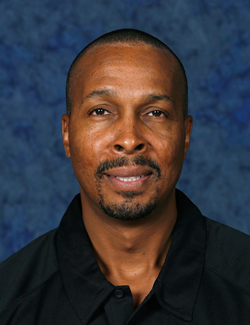 Posted by Matt Moore
The
Suns
defense is mocked. It's considered a joke, and whenever any 30-second analysis of the Suns is brought up, inevitably someone throws out how they "don't play defense" and how they'll never win because of it. It's easy. It's digestible for the common fan, which if fine. But it's ridiculously short-sighted.
The Suns' success, which has been considerable over the past ten years, has been predicated by their fast-pace system. That system requires a number of things that go contrary to traditional defensive values. Instead of crashing the defensive glass, they leak out in transition for offensive buckets. Instead of committing to players who can attack defensively at the rim, they employ players who can hit threes from the low positions (like
Channing Frye
). And their maestro,
Steve Nash
, has a back condition that physically limits him from being able to adequately defend. So while the Suns do suffer defensively and much of their basic execution of principles is lacking, it's not really as simple as "the Suns need to try harder on defense."
Nonetheless, the Suns have shown a legit commitment to improving on that side of the ball. They've hired Elston Turner to turn things around. The
Arizona Republic
spoke with Turner about his goals:
Turner agreed to a two-year contract to be the Suns "defensive coordinator," an assistant-coaching position being added to a full staff to improve last season's defense, which was ranked 26th in the NBA last year, and league-worst rebounding.

With full empowerment to lay out a strategy, Turner has some film to study. But it is clear the annual goal to improve the defense has teeth this time, with a commitment to 40-minute defensive sessions to be run by Turner during each practice.
via
Phoenix Suns Elston Turner confident about defense
.
Turner noted that Nash isn't an excessive problem any more so than most point guards in the league, and that
Marcin Gortat
can be the enforcer at the rim they need.
But at what point is Turner's work going to be in contrast to what the Suns do offensively? The Suns are in need of a rebuilding effort in their personnel, and maybe that would be the best time to invest more in defense. But as long as they're trying to continue the offensive success they've had in this era, they'll be limited in what they can do defensively. Turner's battle isn't just a strategic one, it's a philosophical one.