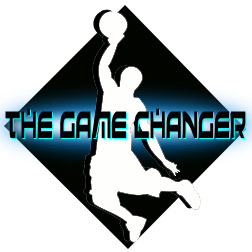 Posted by Royce Young
THE BIG ONE: DALLAS DESTROYS NEW YORK
After the big trade,
Carmelo Anthony
and
Amar'e Stoudemire
talked a lot about how the
Knicks
were going to play defense.
Starting tomorrow, I guess.
Against the
Mavericks
, the Knicks were steamrolled early, giving up 72 points at the half en route to a 127-109 whipping at the hands of a rolling Dallas squad. Since
Dirk Nowitzki
's return, the Mavs are 20-3 and have taken solid control of the two-seed in the West.
New York, coming in winners of two straight on the road, just didn't stand a chance. The Knicks got their scoring from Amar'e (36 points), but lacked getting it from Melo (18 on 5-15 shooting). Tony Douglas and
Landry Fields
both had nice games and
Shawne Williams
had a quality night off the bench, but scoring wasn't the problem. Stopping someone was.
The Mavs got 53 points off their bench, led by super sixth man Jason Terry's 21.
Brendan Haywood
showed his worth filling in for Tyson Chandler who was strapped with foul trouble all night. And
Corey Brewer
provided a nice little spark, playing intense defense while scoring eight points.
Dallas is a clicking unit, while the Knicks are a group that has no idea what they are. The Mavs have it all settled, and with Rodrigue Beaubois returning, they just got stronger. The Knicks are good, they have talent and ability. But they don't know what they are. They want to play defense, they want to get stops but words don't play defense. And New York's defense Thursday was plain awful.
MIAMI GETS DEFENSIVE IN CRUNCH TIME
With a minute and a half left and we were right back at that same old place. The
Heat
were in a tight game and somehow, they had to figure out a way to finish. Against the defending champs nonetheless.
The game was tied at 88-88,
Lakers
with possession. With possession and
Kobe Bryant
on their team, mind you. The Heat were doing a better job of executing the past few minutes, but the game was still a total grind on both ends, for both teams. Decent looks were at a premium and baskets were rare.
And with all the focus on the Heat's inability to close games -- notably on the offensive end -- they finally stepped up in crunch time. But on the other side of the floor. A wild scramble resulted in a run out for Miami with
Dwyane Wade
leading to
LeBron James
for a dunk. 90-88, timeout Lakers.
But that's no good unless you get another stop. Scoring is good, stopping is better.
The next Lakers possession,
Ron Artest
fired a corner 3 that missed. Ball out to Los Angeles. It's passed in to Kobe who took what you can only call a curious contested 3 from the corner which airballed. Artest gathered the rebound but missed a bunny at the rim. Miami escaped three looks from the Lakers and had possession with 60 seconds left.
Again, here's where Miami had to overcome some demons. Finding a way to put this little leather ball in that rim had become quite the challenge for this gifted group. And the Heat went with a wonderful play that had LeBron setting an on-ball on Kobe, which Wade false-stepped off of, going left, uncontested, to the rim. Heat 92, Lakers 88.
And then a funny thing happened. It was almost like the two teams swapped jerseys. Kobe fumbled a good pass of of bounds (he was probably fouled, but in this game, who wasn't?), relinquishing possession back to Miami. Wade returned the favor, losing his handle out of bounds but Kobe took yet another odd shot, a wild 29-foot 3 that missed long. Artest fouled LeBron off the ball, James sunk his two free throws and that was basically that. Heat 94, Lakers 88.
Read the rest of how Miami locked down on L.A. and what it means going forward.
THAT'S CERTAINLY A FORM OF CRUNCH TIME OFFENSE
With the Heat needing a stop and a score in the worst way possible, Miami stepped up and got it. All in one swoop.
DENVER... WINS AGAIN
If you thought the
Nuggets
were fun to watch with Carmelo, you're right, they were. But in terms of basketball, moving the ball and playing together, the current incarnation is a pure joy.
Denver shared the ball all over against Phoenix Thursday, piling up 28 assists as the Nuggets pounded the
Suns
116-97. Five players scored in double figures for Denver with no one scoring more than 22 (Nene). It was all balanced. The Nuggets ran at every opportunity, moved the ball and made shots. It was kind of a clinic.
The Nuggets were supposed to fade down the stretch after trading Melo, but they continue to impress. The new guys quickly bought in and while they may not have the big guns to really win in the playoffs, they are certainly a tough group to top right now.
GO-GO-GADGET LINES
Amar'e Stoudemire:
36 points in 13-27 shooting. Defense though? Bad.
Marcin Gortat:
14 points and 18 rebounds, but in a losing effort to Denver.
Nene:
22 points on 9-12 shooting.
Ty Lawson:
20 points and 11 assists.