Posted by Royce Young
The final piece to the Linsanity puzzle has been laid. It now has it's own picture post meme thing.
It's called "Linning" and here's how you do it
: Make a circle with both your hands and put them to your eyes like you're looking out binoculars. Like this: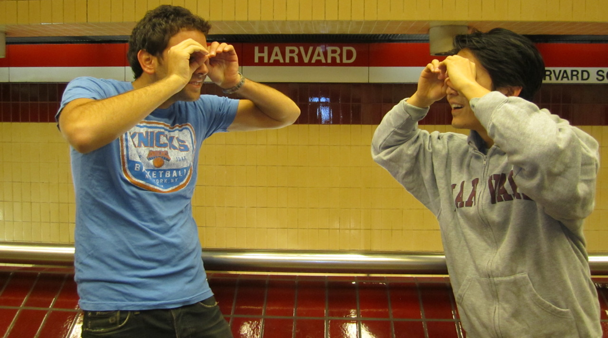 Where does it come from? The origin is
Landry Fields
, a Stanford grad, and Lin, a Harvard grad, and their pregame handshake ritual.
So now you know how to "Lin" and can't annoy your friends by making them do it in public places and such. It was only a matter of time before this happened.
If
Jeremy Lin
was going to be the Tebow of the NBA, he was going to have to have his own thing. Main difference with Lin and Tebow though? There's really no debate about Lin. Because he's actually good.