By Matt Moore
Kobe Bryant
had scored 37 points, 30 points, 39 points, and 26 points headed into Tuesday night's game against the
Suns
. He had effectively silenced critics saying he was shooting too much, that he was struggling from the field. He took it a step further against Phoenix as he blistered the Suns for 48 points on 18-31 shooting, with five rebounds, three assists, three steals and just two turnovers. I'm sorry, let me say that again.
Kobe Bryant scored 48 points with a torn ligament in his wrist.
Here's how he did it
: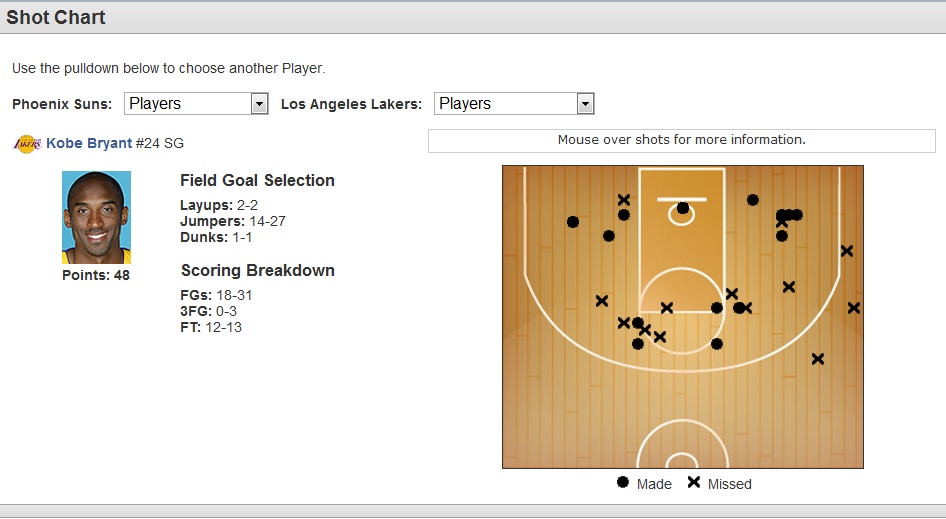 So 27 of his 31 shots were jumpers and he still nailed that many. That's just madness.
But not as mad as this:
When Bryant told reporters that his knees feel better than they have in years, he wasn't lying. Good gravy.
Kobe Bryant is showing he's still one of the best players in the league, wrist, no wrist, whatever.