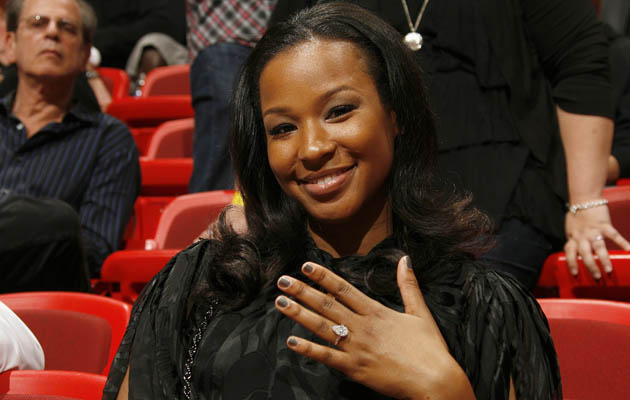 By Matt Moore
When news broke of
LeBron James
' proposal to longtime girlfriend Savannah Brinson last Saturday night, one question naturally came to mind.
"How big was the rock?!"
The answer? Pretty freaking big. From HollywoodLife.com:
"The ring is a traditional Tiffany style ring with a pear shape diamond in the center along with two tapered diamond baguettes on each side," says Aslam Bakshi, owner of Diamond Images U.S.A., Inc. "The center diamond should be at least 4-5 carats… with an approximate retail value of between $250,000 and $300,000."
via
LeBron James $300,000 Engagement Ring For Fiancé Savannah Brinson
.
Take out your last paycheck. Now look at the figure. Now how much that ring cost. Now back to your paycheck, now back to the ring.
So, yeah, life's a bit different for James from the rest of us.
I'm supposed to make some sort of joke about how James hopes to receive his own ring sometime this year in reference to a championship ring, but I'm too busy trying to figure out how you would feel comfortable walking out of a store with a $300,000 ring.