By Matt Moore
Five months after removing any and all references or images of NBA players from its websites and television entity NBATV, the NBA Friday morning brought the players back. NBATV kicked off its programming at 1 a.m. EST with a replay of Game 1 of the 2011 NBA Finals between the
Mavericks
and the
Heat
. NBA.com was in the process of being rebuilt, but in the meantime,
the following image greeted visitors
: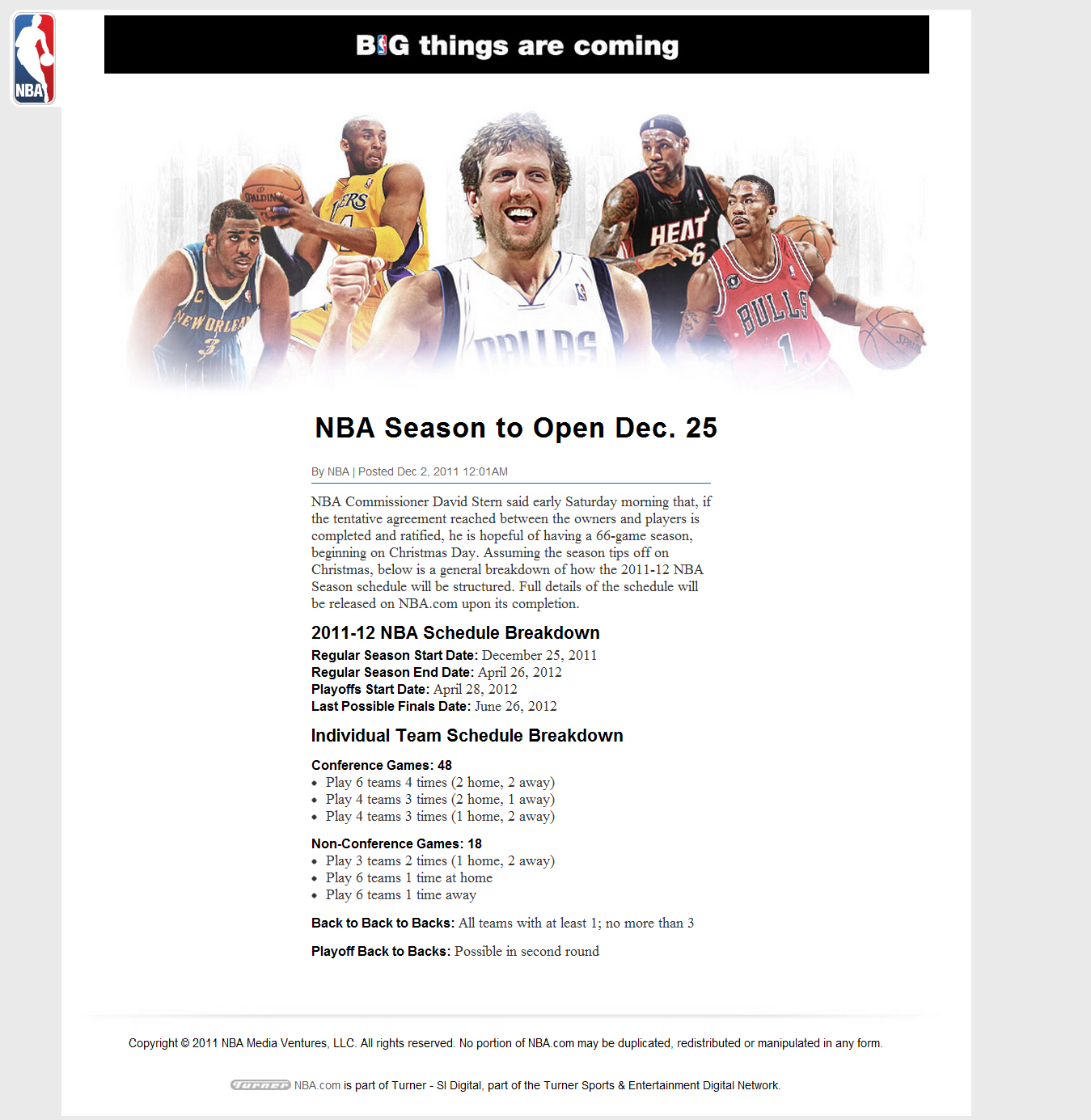 Player images also returned to individual team pages along with stats.
The NBA is back, players and all, even as final details of the CBA are still being completed. After months of bullying and pressuring the players, the league has embraced its players and are asking the fans to do the same.