Posted by Ben Golliver.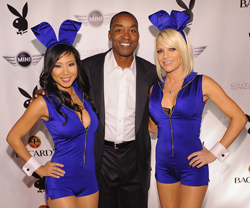 Here's one of the dumber ideas you'll read all day.
The New York Post reports
that Detroit
Pistons
Hall of Fame point guard and former New York
Knicks
executive Isiah Thomas has designs on taking over Billy Hunter's job as executive director of the National Basketball Players Association.
How many of you would be startled to discover Isiah Thomas has been creepin' round Billy Hunter's back door to get his job?

How many would be stunned to learn Florida International University's current head coach is angling in due course to replace the executive director of the Players Association should its membership feel flogged (compromised following so many compromises) by David Stern upon the completion of a new collective bargaining agreement or if negotiations again break down and additional salary (games) get forfeited?

According to a pretty piped-in informant, skulking and stalking are exactly what Thomas has been doing as Hunter tries not to lose further frontage to one clearly identified Nor'easter after another.
The ongoing NBA lockout just keeps devolving. Its pathetic, demoralizing twists and turns are never-ending and it is starting to morph into a weird made-for-television serial drama where well-known characters keep getting reincarnated as new, more despicable versions of themselves. First, it was NBA commissioner David Stern, the great compromiser and champion of social equality, being recast as a "modern plantation overseer." Then, it was the Greatest Basketball Player Ever, Michael Jordan, flip-flopping from the ultimate vocal advocate for players' rights to a hard-line owner bent on vacuuming up the players' every last penny and shred of dignity.
Now, it's Thomas, arguably the worst salary cap manager of the modern era (he gave major dolars to
Jared Jeffries
and Jerome James and traded for Eddy Curry, Steve Francis and Stephon Marbury), sending in his audition tape to become the chief negotiator of the system that governs hundreds of player contracts and sets the rules that will help guide the economic development of a global, billion-dollar sport.
(It is definitely worth mentioning that Thomas' conduct as a front office executive included allegations of sexual harrassment which resulted in an out-of-court settlement and rule-ignoring scouting scandal which later cost the Knicks hundreds of thousands of dollars in fines. Then, in 2008, he reportedly overdosed on sleeping pills, but denied it was a suicide attempt.)
So, yeah, great idea. Thomas, an emotional former executive with a sketchy track record and a terrible reputation for decision-making replacing Hunter, a life-long lawyer with decades of negotiating experience and high-profile cases to his name. Can't wait for that to happen.
Update
: Surprise, surprise, Thomas has
issued a denial
of the report to the
New York Post
.
Hat tip: IAmAGM.com