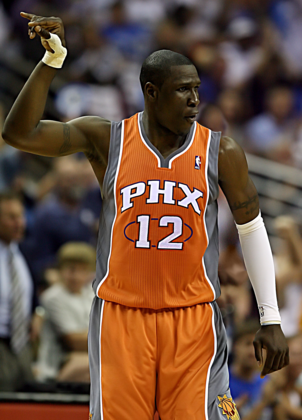 Posted by Royce Young
Kobe Bryant
is trying out an experimental knee therapy where his blood is used to help grow ligaments. Or something.
But if you think that's out there,
Mickael Pietrus
is ready to raise you one. The Phoenix
Suns
' guard missed the last 12 games of the season last spring and didn't play for France in Eurobasket because of constant knee pain. He had arthroscopic surgery after the season.
Via the Sporting News though
, Pietrus is trying something, uh, different, to ease that pain. He's going east. Far East.
Pietrus traveled to the Shaolin Temple in central China's Henan Province, where he tried "several traditional Chinese medicine therapies, including acupuncture, massage and some unique remedies administered by Shaolin monks," the Chinese site What's In Xiamen reported.

Shaolin Temple, a Buddhist monastery, has had its own hospital for over 1,000 years, according to the report.

Shaquille O'Neal has also sought treatment there.
Do what you got to do, I suppose. Some people just stick to normal rehab. Pietrus goes to China to get treated by Shaolin monks. Wasn't that the plot of
Ace Venture 2
? I forget.
But Pietus is just 29 and still has a number of good years in front of him if he can get healthy. He only played in 57 games last season between Orlando and Phoenix and with next season being a contract year, he wants to get as healthy as possible.