Posted by Ben Golliver.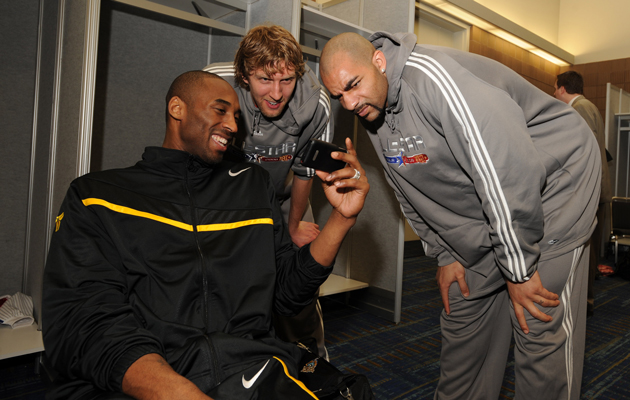 With labor negotiations continuing and the possibility that the NBA cancels the first two weeks of its 2011-2012 regular season on Monday, National Basketball Players Association president
Derek Fisher
called on his union's members to show their solidarity and to appeal to public sentiment by launching a campaign on Twitter.
Fisher explained the concept in a letter to all players that was
obtained by SI.com
.
Chris Paul and I will also be utilizing our personal social networking channels to show the fans and you all, that we are united and want to get back to work under a fair deal. On Monday, Chris and I will tweet and post "LET US PLAY." This was used by the NFL players and many will be joining us on Monday and retweeting the same message to show their support for our players. I will also be using the hash tag #StandUnited after all my messages until this lockout is over. We invite you each to do the same. To show our unity and to remind the fans that this is not our choice and we would like to go back to work and play the game they love to support.
Within hours, the message had been tweeted out by Fisher, Paul, Miami
Heat
All-Star guard
Dwyane Wade
, Heat All-Star forward
LeBron James
, New York
Knicks
forward
Carmelo Anthony
and Oklahoma City
Thunder
All-Star forward
Kevin Durant
. Among the many other NBA players to participate: Jarrett Jack,
Luol Deng
,
Carlos Boozer
, Marquis Daniels,
Eric Maynor
,
Devin Ebanks
,
Nazr Mohammed
,
Serge Ibaka
, and
Anthony Tolliver
.
By early Monday afternoon, the phrase "LET US PLAY" was trending nationally in the United States on the social networking site.
Many players also posted messages pointing out that the NBA's current labor impasse is the result of a lockout by the league's owners rather than a strike by the league's players.
Back in January
, the National Football Players Association launched a similar campaign in the midst of their labor negotiations with the NFL.