Posted by Royce Young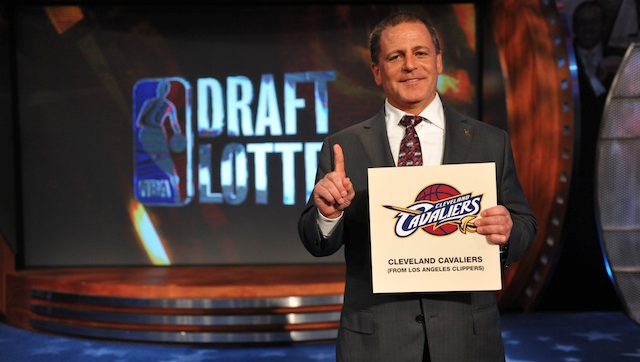 There
was
a reason for all the budding optimism surrounding Wednesday's labor meeting. There was a little momentum and by a lot of indications, the players and owners were closing the gap to a degree.
But after a five-plus hour meeting in New York, a lot of that optimism was squashed. The reason? Two owners didn't like the way things were heading,
according to ESPN LA
.
Owners and players initially found reason for optimism during Tuesday's meetings. Commissioner David Stern and Peter Holt, the head of the owners' executive committee, felt that the players' proposal to take 52 or 53 percent of basketball-related income, compared to 57 under the previous agreement, was basically fair, sources said.

Owners were seriously considering coming off of their demand for a salary freeze and would allow players' future earnings to be tied into the league's revenue growth, a critical point for players. The owners also were willing to allow the players to maintain their current salaries, without rollbacks, sources said.

But when the owners left the players to meet among themselves for around three hours, Cleveland's Dan Gilbert and Phoenix's Robert Sarver expressed their dissatisfaction with many of the points, sources said. The sources said that the Knicks' James Dolan and the Lakers' Jerry Buss were visibly annoyed by the hardline demands of Gilbert and Sarver.
That, is kind of hard to swallow. Especially knowing that Gilbert was a soft cap lover as long as he had LeBron. And knowing that Sarver is one owner that doesn't have much of a reputation for caring about his team, instead only about profits.
Now, it might be a bit strong to suggest the two owners "killed" a potential deal because there is still some separation, but they certainly caused a major bump. Still, this is kind of good news. The players and owners are getting close on money, which is a major hurdle. If they can just get lined up on systematic details, we'll get a deal. And that could happen in any meeting.
Maybe next time Sarver and Gilbert don't get their way. Maybe next time, the other heavy hitters come together. Billy Hunter spoke of a divide between owners and while David Stern tried to brush it off, he acknowledged it. The owners are looking at losing a substantial amount of money in a lockout and playing the hardline, stubborn card might not be wise right now. For owners like Buss and Dolan who are making money, I'm sure it would be easy to grow annoyed with that kind of edged approach.
But keep hope. Like I said, while it's bad news, it's also kind of good news. There's movement towards...
something
. Eventually someone will get overruled and a deal will be struck. It's just a matter of how long all this hardline posturing is allowed to go on.