Posted by Ben Golliver.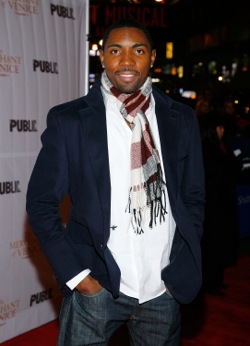 LAS VEGAS -- Roger Mason, Jr., New York
Knicks
guard and the Vice President of the National Basketball Players Association, arrived at Impact Basketball on Wednesday. Minutes after competing in his first game in the "Lockout League," Mason delivered a postgame message to a group of reporters that was free of any sugar coating.
"I'm an optimistic person at heart but what would make me think that we would have a season? Right now it's looking like we're going to miss training camp and some preseason games. Unless some things change, we could lose the season."

That harsh assessment is the result of a Tuesday meeting between the NBA and NBPA in New York City in which the owners refused to budge in their insistence on a hard salary cap despite additional proposed salary concessions on the part of players. Entering the meeting, momentum seemed to be building that a compromise would be reached so that the ongoing lockout didn't result in a delayed start to the 2011-2012 NBA season.
"I think there was a false sense of optimism leading into yesterday's meetings," Mason said. "That was a little tough because once we went to the meeting yesterday it was really more of the same. The NBA and the owners want to change the system and they also want to make economic changes. We understand the landscape that the world is different so we're willing to sacrifice and give money back. But a system with a hard cap is something we don't want to do."
Mason is in Las Vegas to lead a status report meeting for players on Thursday. He expects the meeting to draw "75 or 80" players.
"We were hoping to be coming to Vegas like everyone with some type of news, some type of offer from the NBA," Mason admitted. "They had no such offer for us. We've got to be honest with the players and let them know how far apart we are."
Some of the players that will attend Thursday's meeting expressed frustration on Tuesday.
"Everybody is frustrated," Mason acknowledged. "We're not playing the game that we love. The fans are frustrated, the people working behind the scenes who make the game happen are frustrated. It's dangerous because with the NFL doing well, it's not something you want to mess around with. We share everybody's frustration. We want to play. It's not fair right now what the NBA and the owners are trying to present us. It's not fair."

The looming question is whether the increased frustration and impatience will blossom into dissension. Mason acknowledged that some player agents are pushing for a decertification of the union but maintained that the NBPA has never raised the issue with the NBA in its talks.

"Obviously agents are calling for it, we're not blind to that," Mason said. "We just need to be on the same page. We don't need a contingent of agents pushing for one thing and then the union pushing for another."

A usurping of the NBPA's power would certainly represent a game-changer in the negotiations. Mason, as you might expect, preached solidarity.

"Any time there is turmoil on one side of the negotiations it hurts you. I'm sure [the owners] would love us to have dissension among us [players]. Today and tomorrow it's our job to let the players know what's going on."