Posted by Royce Young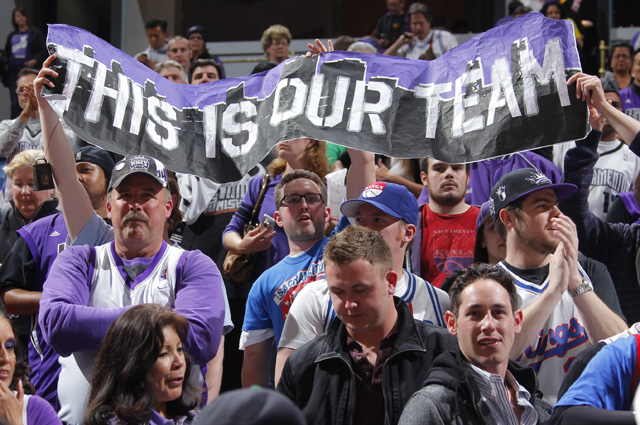 Sacramento bought itself a year with the
Kings
. After being on the brink of relocation, the Maloof brothers decided to hold out in Sacramento for another season and then explore options to move to Anaheim maybe in 2012.
But that's only if Sacramento doesn't step up. And according to Mayor Kevin Johnson, they will.
Via the USA Today
:
We think the worst-case scenario is 2015. If we can get the financing of all this stuff lined up as we think we can, before 2012, we've already got a design team, architects and contractors starting to work on real numbers, starting to think about schematics and renderings and all that.

It's going to an intermodal, which is very similar to Madison Square Garden (New York) and Boston, where you have a transportation hub connected to a venue that deals with green and transit-oriented development, all those "Smart" things. It goes back to us only having one team. Our market can probably support something that's 600,000 or 700,000 square feet and not something that's humongous, because we just don't have the market to do that. Our footprint will be a little bit smaller. That's why we think we can keep our cost under $400 million.
And don't think Johnson's only motive for saving the Kings is just basketball. Sure, he played in the NBA and loves the game, but it goes deeper than that, he says.
"We're talking about 4,000 jobs," he said. "3,700 of them being construction jobs. It's bigger than basketball. It's not just about the Kings. It's not just about these owners. It's really about job creation and quality of life for our community."
He's of course talking about the new arena that's necessary to keeping the team in town. Without it, they move. With it, it's likely they stay. It's really that simple. And that's where KJ's got a plan.
We've done our due diligence with experts looking at it. We're programming with the Maloofs, the NBA, all the interested parties. We're actually doing it very transparent so on Sept. 8 they'll see the options. … Then we'll take the next two or three months to solidify the financing model. We'll solidify some of the public financing options. We'll try to solidify the private equity side. The arena will be a publicly owned entity, and the Kings will be a tenant. We hope to be able to have the financial model and critical path laid out before the end of the year and not have to brush up against that deadline of March 2012.
The ball's in Sacramento's court, no pun intended. The city has a chance to keep the team, but it's going to have to step up in a big way. Which is scary because as Johnson points out, Sacto has lost a lot of jobs and it's economy is suffering a bit. But he contends that losing the Kings will only hurt that more. So it's worth the costs to keep the team.
It's a pretty interesting situation and while Sacramento celebrated in keeping the Kings another year, the threat of relocation is still on the table. It's just time to step up.