Posted by Ben Golliver.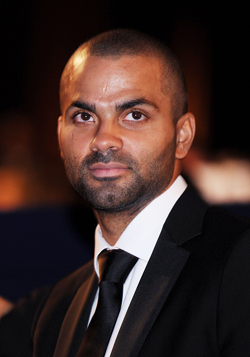 If San Antonio
Spurs
guard
Tony Parker
wants to negotiate a contract so that he can play professionally during the ongoing NBA lockout, all he needs to do is look in the mirror.
ESPN.com reports
that Parker, who is a part owner of the French team ASVEL, says he will turn down other offers and play for his own club if he does decide to compete professionally during the lockout.
"My agent talked about China a little bit," Parker said after totaling 23 points, seven rebounds and four assists in France's 82-60 victory. "But for me I just want to focus on the national team, that's most important for me. I'm not going to take any decision until the end of September, after the European Championships. I want to see if I'm healthy, if I'm hurt and by then we will also know a lot more what is happening with the situation of the lockout.

"If I play (abroad), I will definitely play in France, for my fans, for my team, ASVEL."

ASVEL, situated in the Lyon suburb of Villeurbanne, is a perennial French League power for which Parker serves as a part owner and vice president of basketball operations.
Parker, 29, averaged 17.5 points and 6.6 assists for the Spurs last season, who moved fellow guard
George Hill
in a draft-day trade with the Indiana
Pacers
. In other words, he'll be needed to play big minutes and expected to make big contributions next season. Meanwhile, he's on the Spurs' books for eight figures a year through 2014-2015. All things considered, taking it easy during the lockout wouldn't be the worst idea.
In any case, we've heard hundreds of players lay out their thought process for what to do if part of the 2011-2012 NBA season is lost to a work stoppage, but nobody comes close to Parker in terms of sheer coolness. Why bother with haggling with teams in Turkey, China or Brazil when all he needs to do is make himself an offer that he can't refuse?