Posted by Royce Young and Ben Golliver.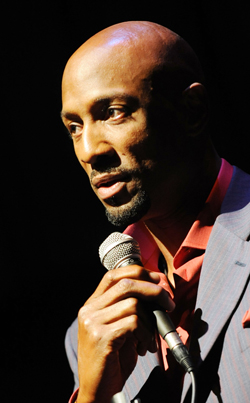 Update (6:21 PM):
Mourning gave the following statement
to the Associated Press
on Wednesday.
"I have been completely cooperative and have met with the police, and now that the facts are straightened out, I think everyone will see that I didn't cause the accident and didn't cause any injuries. Now I hope this distraction is over and we can focus on what's really important this week, which is our foundation's annual charity event, The Summer Groove. I am now waiting for the police to finish their investigation, and happy they are conducting a thorough one."
Original Post:
Former Miami
Heat
and Charlotte
Hornets
big man
Alonzo Mourning
is facing a lawsuit from a Miami college student over an alleged hit and run accident.
Via the Sun-Sentinel:
A Miami college student filed a lawsuit Wednesday claiming he was injured and nearly killed three days ago, when a sports car driven by Alonzo Mourning smashed into his car on the Julia Tuttle Causeway and then fled the scene.

William Candelario, 20, was driving home from Miami Beach early Sunday morning when a blue Porsche driven by the former Heat star slammed into Candelario's 2010 Audi, causing the car to flip over several times, according to Coral Gables attorney Spencer Aronfeld.
According to the police report, here's what happened: Candelario had just been in a separate, unrelated accident and was stopped in the street to exchange insurance information and do all the usual riff-raff. Mourning then supposedly came speeding in and smashed into Candelario's car, and then took off. According to the police, Mourning returned 45 minutes after the accident, in a different vehicle.
Currently, Mourning is vice president of player development for the Heat. The accident occured after
Chris Bosh
's wedding, where Mourning was in attendance. Efforts to reach Mourning, or the Heat, for comment have been unsuccessful.