Posted by Royce Young
Ross Perot Jr. filed some weird lawsuit
against Mark Cuban and the
Mavericks
in 2009 basically claiming the franchise was being horribly mismanaged.
Cuban responded with what is probably the greatest legal brief in the history of legal briefs (does anyone have a top five off the top of their head?).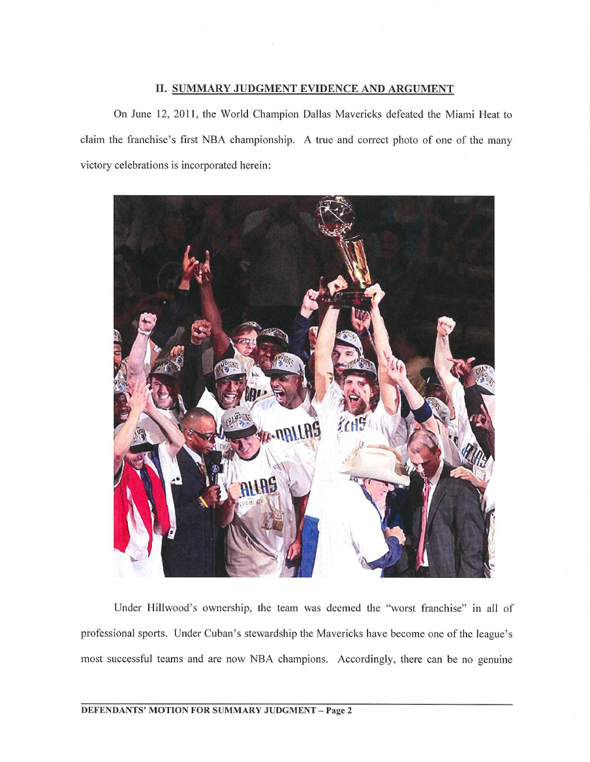 If you can't read that, it says, "Under Hillwood's ownership, the team was deemed the 'worst franchise' in all of professional sports. Under Cuban's stewardship the Mavericks have become one of the league's most successful teams and are now NBA champions. Accordingly, there can be no genuine question that Hillwood's claims of mismanagement lack merit and Hillwood's claims should be disposed of on summary judgment."
Hillwood being Perot's management company, which owns a five percent stake in the Mavs.
Basically what we have here is Cuban saying, "Scoreboard, b-words." The celebration picture, the "no genuine question" line, the fact that Cuban basically just said, "We won a title. Shut up."
You win Mark. You win. (Slams down gavel.)
Via TBJ