A look at five potential sleepers in the 2011 NBA Draft. Posted by Ben Golliver.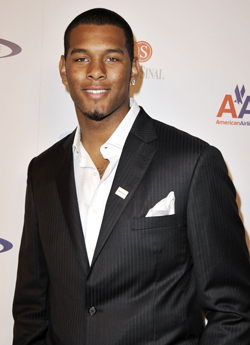 Ask any NBA GM and they will tell you that draftology is an "inexact science." Put more simply: "Hey, we mess up a lot." We've all seen enough draft failures over the years to have developed a spider sense for how guys slip through the cracks.
Some of the most common reasons: a player takes a nontraditional route to the league, a player stays in college too long and scouts nitpick him to death, a player appears not to have a clear position, a player excels at a small school but scouts doubt that his skills will translate, or a late-blooming international player doesn't appear on the radar until too soon before draft night.
As has been written about extensively virtually everywhere, this year's draft class is not a traditional class. The top end talent is very thin, the international contingent is fairly deep but filled with questions, there's not a quality American-born center projected to go in the first round and there are really only three point guards expected to turn into potential franchise-type players.
Even with the impact positions so weak and the star caliber talent so thin, there are some quality players that will likely be selected later -- perhaps much later -- than they should be.
Here's a look at five names, all of whom fit into one of the common categories of how guys that get overlooked that were mentioned above. The players listed below might not be falling like rocks past where they should be picked, but each deserves better than what he's seeing on mock drafts in the week leading up to Thursday's draft.
1. Jeremy Tyler
How often can we legitimately call one of the nation's top five prospects coming out of high school a sleeper? Not very often, but Tyler (pictured) is obviously not your typical top prospect. He redefined what "nontraditional route to the NBA" means when he left high school early to pursue a professional career in Israel and Japan. There's no question that his decision -- and the negative headlines that emerged during his professional career -- killed his draft stock in a major way.
Watching Tyler play in a pre-draft workout, as I did this week, one can only leave with the conclusion that he is a top-15 caliber player, if not better. He's very big, very strong, and blessed with good coordination and a solid feel around the basket. His reputation has him going late in the first round in most mock drafts and it's certainly possible that he could slip to the second round on draft night.
More than one evaluator called Tyler a "tempting" risk this week. Someone needs to go ahead and take the plunge.
2. Andrew Goudelock
Goudelock is almost the prototypical small-school diamond in the rough. College of Charleston isn't exactly Kentucky or North Carolina, but scoring is scoring and Goudelock has shown the ability to fill it up. He averaged more than 23 points a game this season and
drew nice reviews
for his ability to shoot the rock at the Portsmouth Invitational. He's projected as a second round pick and gets knocked for his tweener size because he's listed at 6-foot-3, 200 pounds while doing more scoring (18.9 shots per game) than passing (4.2 assists) at the collegiate level.
Remember: scoring off the bench is one of those must-have roles for contenders, and perfect positional size and fit simply aren't all that important in this niche. Ask J.J. Barea. Ask the Chicago
Bulls
, who would have sacrificed
Carlos Boozer
for anyone at any height and weight who could have scored consistently off their bench against the Miami
Heat
.
There are other players in this draft that fit this bill -- Josh Selby comes to mind -- but Goudelock is likely to dive fairly deep because of his lack of name recognition. Whoever plucks him out of the second round stands to be rewarded nicely.
3. Kyle Singler
You don't need a crystal ball to see Kyle Singler's future. He will be a solid rotation player on a perennial playoff contender, stepping in off the bench to play either forward position. He will make smart plays, go hard on both ends of the court, constantly have television announcers say he's playing over his head, and will knock down the open shot.
One of the best competitors in this draft, Singler gets overlooked this year for two obvious reasons: he stayed at Duke for longer than he probably should have and isn't an elite athlete. Earlier in his career, Singler had lottery buzz; he now expects to go in the mid-to-late first round and, if things don't break right, he could even find himself landing in the early second. There are certain to be multiple flameouts selected before him.
In a draft with a shallow star pool, why not take a solid, low-risk player who is wholly devoted to playing the game the right way?
4. Jordan Hamilton
Hamilton's path to the NBA wasn't as rocky as Tyler's, but it wasn't pretty either.
He was forced to sit out his senior year of high school because of eligibility issues after working to get ranked in the top 10 nationally. He then spent two years at Texas, averaging 18.6 points in his sophomore year after not making the impact that was expected in his first season. A classic wing scorer with good size, Hamilton showed he could carry the load on offense at the college level and should be able to be a nice complementary scorer in the pro game.
Aside from his red-flag route to the NBA, Hamilton also has a ways to go on defense. Nevertheless, this was a highly-touted scorer who was able to find his groove despite a layoff from basketball and and adjustment period on a deep college team. Projecting five years down the road, it's difficult to imagine Hamilton inot filling it up for someone and creating highlights along the way. His stock has bounced around the second half of the draft a bit. On talent, he should be go in the mid-first, if not earlier. If he slips much past that, he's a full blown sleeper by this year's definition.


5. Bismack Biyombo
Sure, we don't often consider projected lottery picks to be sleepers. Biyombo is exceptional in so many other ways, though, that we should make another exception here.
If Biyombo had a longer resume or had handled his pre-draft run-up better, he is a player who should be talked about as a top five selection. Biyombo is arguably the best defensive prospect in the draft. His combination of absurd length, ability to contest shots intelligently, his ability to play one-on-one in the post and roam as an active help side defender, and his ferocious desire for cleaning the glass make him elite on that end of the floor. With that package, who cares about his out of nowhere backstory (raised in the Democratic Republic of Congo, limited professional career in Spain).
Unfortunately, he's now working to prevent a draft day slide after tanking a workout in Europe and laying low for almost the entire pre-draft process. Biyombo is now projected outside of the top 10 and potentially outside of the lottery, which would be borderline criminal given his upside and physical tools.
There's no question that it will take guts to draft him given the red flags about his age (he could be much older than he says he is) and his meteoric rise to the first round following the 2011 Nike Hoop Summit. But this is a player about whom people will almost certainly look back in five years and say, "how in the heck did they pass on that guy in
that
draft?"