Dallas Mavericks guard DeShawn Stevenson comments on his arrest for public intoxication. Posted by Ben Golliver.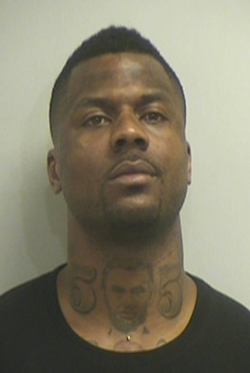 This morning, we noted
that guard DeShawn Stevenson was arrested for public intoxication just two days after he won the 2011 NBA title as part of the Dallas Mavericks. Police reported that he looked drunk and didn't know where he was.
Stevenson disputes that story, telling Dallas television station KDFW (
via ESPNDallas.com
) that he was arrested for "no reason" and that he should have been treated better because he is a "champion."
"A couple cops came up to me, asked me was I drunk," Stevenson said. "I said no but I had a couple drinks. I guess he talked to somebody else and then he just put me in handcuffs for no reason.

"I always knew where I was at. ... I slept in a one-room cell for almost five hours, until my wife came and picked me up, and to me it hurts because that's not a way a champion should celebrate on his way home in Dallas, sleeping in a cell over a $400 fine," Stevenson told KDFW.
Just to clear things up in case there is some confusion among NBA players: Winning a title doesn't make you a diplomat with immunity. Laws still apply, and a ring doesn't equal a "get out of jail" free card.
Before his arrest, Stevenson had been on the ride of his life: trashtalking
LeBron James
, calling the Miami
Heat
actors
,
denying that he has a Facebook
, winning the title, partying on South Beach and
wearing a shirt
that said "How's My Dirk Taste?"
A cold cell can be such a buzzkill.