Mike Dunleavy won $13 million in arbitration after Los Angeles Clippers owner Donald Sterling stopped paying him after he was fired. Posted by Ben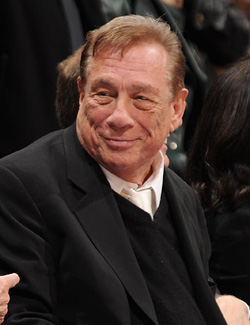 Golliver.
Los Angeles Clippers owner Donald Sterling is notorious for a lot of reasons. This season alone, he
heckled his own players
and brought women into the team's locker room to
watch his players shower
.
Above all else, though, Sterling is known for refusing to pay past employees, daring them to sue him to recover their unpaid earnings. Given the expense involved in launching such a suit, some lower-level employees have
reportedly given up trying to recoup
what is rightfully owed to them.
Former Clippers GM and coach Mike Dunleavy did not give up, however. After he was fired in March 2010, Dunleavy took the Clippers to arbitration to recover the rest of his compensation.
On Friday,
the Los Angeles Times reports
that the legal maneuver was successful and that he's about to get paid in full.
An arbitrator has awarded former Clippers general manager and coach Mike Dunleavy slightly more than $13 million in compensation.

The Clippers had quit paying Dunleavy immediately after firing him last year, on March 8, and he was forced to take the organization to binding arbitration. He had been owed $6.75 million on the contract, $1.35 million for the remainder of the 2009-10 season and $5.4 million for the season just completed.

The award was for everything Dunleavy was owed under his contract, past compensation with interest and future compensation, according to those familiar with the ruling but not authorized to comment.
In typical fashion, Sterling's lawyers reportedly said they would "explore the team's various options" to challenge the arbitrator's decision.
Sterling was also sued by former executive Elgin Baylor for unlawful termination due to age descrimination this year, but a Los Angeles jury unanimously rejected the case
back in March
.
So, I guess, you win some, you lose some.