Posted by Royce Young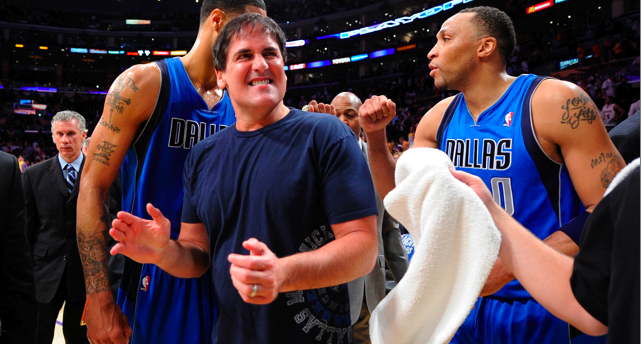 The
Lakers
have dug themselves quite the little hole here. Down 0-2 to the
Mavericks
and the series has yet to go to Dallas. Not very good times for the back-to-back champs.
Here's an interesting bit of NBA history though: Only three teams in NBA history have ever come back to win a series after dropping the first two at home. The 1969 Lakers who came back against the
Warriors
, the 1994
Rockets
who came back against the
Suns
and wouldn't you know it, the 2005 Mavs who came back against the Rockets.
Fourteen teams have gone down 0-2 at home and three have come back. That's a percentage of 21.4. That's actually
better
than the overall number of being down 0-2 in a series. In NBA history, teams that fall behind 0-2 period have went on to lose 94.3 percent of the time. Only 14 of 245 teams have come back from 2-0 in a best-of-seven series.
So what I'm trying to tell you is again, the Lakers have dug quite the little hole. The last time the Lakers dropped both at home was 1976-77, when they fell behind to the eventual champion Portland
Trail Blazers
.
Fans at Staples Center booed lustily, left early and basically gave up on the Lakers as the Mavericks held a double-digit lead for most of the fourth quarter. A comeback in Game 2 was out of the question but I think all of us agree: The Lakers aren't done until they've lost that fourth game.
Maybe the wounds from the Mavericks collapse against the
Heat
in the 2006 Finals are still a bit fresh. The conspiracy theorists are already lining up Danny Crawford for Game 3 in Dallas. And of course, we're talking the Lakers. You know, that team with
Kobe Bryant
and Phil Jackson? It just seems that this isn't how it ends for them. It's hard to get past it.
But history is telling us different. Charles Barkley said on TNT after Game 2 that the Lakers are done. They very well may be, but the Mavs know it can be done. They're the most recent and one of three to ever do it. It
can
happen. Though it's hard to ignore how much better the Mavs have looked and the fact these Lakers have shown a number of holes, starting the last few weeks of the regular season.
It's 2-0 and Dallas is entirely in the driver's seat. The Mavs have complete control. Game 3 will really swing things because all it takes is a win and the Lakers are back in it. But if Dallas can take down the Lakers a third straight time, well, history smiles even more favorably there -- no team has ever come back from 3-0.