Carlos Boozer and Prince are buds after Boozer rented out his place to "The Artist."
Posted by Matt Moore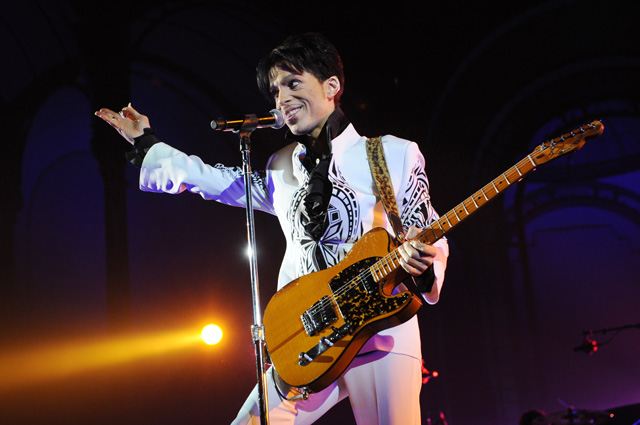 It's not that I'm
not
a Prince fan. He just happened to slip past my cultural relevance sphere at the height of his popularity. I actually very much enjoy his music. My favorite Prince story comes from when I was living in Austin, Texas and he played a private gig which a friend helped cater. Among the long set of requests for Prince backstage was a full bowl of Cool Ranch Doritos. Maybe it's urban legend. But there's something hilarious about the idea of Prince chilling backstage with a full bowl of Cool Ranch Doritos. Anyway, Prince just isn't one of my favorites.
(Ready for the hook? You ready? Wait for it... )
You know who Prince
is
a favorite of?
Bulls
forward Carlos Boozer. Mostly because Prince has given Boozer an unfathomable amount of money to rent out his house in the past.
The Chicago Tribune reports that Boozer once rented out his West Hollywood mansion to The Artist Formerly Known as the Artist Formely Known as Prince. One small kink in the process: Prince made a few... cosmetic changes to the decor.
Multiple media outlets reported Prince paid $70,000 per month for the 10-bedroom, 11-bath home. The same reports said attorneys for Boozer filed suit against Prince/MPG Music for violating the eight--month lease because of "painting the exterior with purple striping, prince symbol, and numbers 3121" — one of Princes albums. The suit also cited a purple monogrammed carpet was installed in the master bedroom and plumbing "for water transfer for beauty salon chairs" was added.
"He made it purple," Boozer said. "He wanted to put his personal touch on it because he wanted to make it feel like home. I was kind of worried about that when I saw the house. But Prince was great. I had a conversation with him. He changed everything back the way it was before he moved out.
via
Carlos Boozer: Carlos Boozer on rock star: Prince of a fellow - chicagotribune.com
.
Boozer also says he's not big on Prince in concert, due to, and I'm quoting here, "the butt-cheek thing." But he did buy his folks tickets to a concert at MSG (apparently they're into the "butt-cheek thing"?) and he does describe Prince's music as "pretty hot."
This is one of those things where I lack the capacity to understand the lifestyle of NBA players, who rent out their mansions to people like the guy who partied like it was 1999, and then become buds with them after filing suit. It's comic-book character like, only with poor defense and a nice baseline fadeaway.