Andrew Bynum apologizes, DeMarcus Cousins contacted an official, Marcus Camby sprained an ankle, the Denver Nuggets are selling tickets and a whole lot more. Posted by Ben Golliver.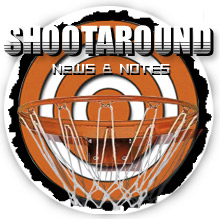 The New York Knicks, in desperate need of a big man, continue to be linked in rumors to big man Earl Barron, who may be released by the Milwaukee Bucks. The latest rumor comes from the New York Post.
Miami Heat president Pat Riley tells the Palm Beach Post that all the stories about his team have been written and that it's time to "forget about all the prognostication."