The Miami Heat choke again, the Los Angeles Lakers don't show class (?), Chris Paul is going to be OK and a whole bunch more in a Monday morning roundup of all the latest NBA happenings. Posted by Ben Golliver.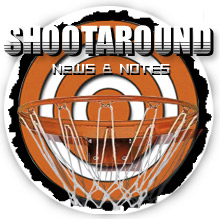 Yahoo! Sports writes that Miami Heat forward LeBron James points the finger at himself for another Heat late-game loss, this time to the Chicago Bulls on Sunday. "I told my team I'm not going to continue to fail them late in games," James told reporters in Miami. "I put a lot of the blame on myself."
The Arizona Republic notes that Phoenix Suns point guard Steve Nash passed Isiah Thomas to move into sixth place on the NBA's all-time assist list. Nash said: "He was my No. 1 player. Isiah was my idol and the player I tried to emulate, because he was my size and didn't dunk the ball. I used to try to play like him."