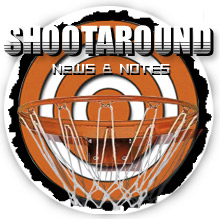 Rashard Lewis deals with the inebriated, Corey Brewer is popular, and Dwight Howard says all the right things in today's Shootaround.
Posted by Matt Moore
Rashard Lewis
deals with drunk people
. Hilarity ensues.
Dwight Howard
delivers the requisite lines
about not wanting to play with All-Stars and how Orlando is the most attractive place for him right now. Which also probably happen to be true, which is nice.
The
Celtics
' Doc Rivers and Danny Ainge
are personally lobbying
for Corey Brewer who has all the options in the world.
T.J. Ford
is
stuck in Indiana and not happy about it
. What is with that place and unhappy point guards who can't get bought out (for the price they want)?
Mike Bibby
wound up giving up about $6 million
in his buyout which is pretty big.
For the first time in a very long time,
Eddy Curry
is not employed
by an NBA team.
Hornets
fans' concern for
Chris Paul
continues to grow
.
Brandon Roy
is trying to
understand his new role in the league
.
The Blazers
signed
center
Jarron Collins
. Which says a lot in and of itself.
Tyson Chandler
tweaked his ankle
, which wouldn't be a big deal if he hadn't had a lot of problems with them in the past two seasons.