Posted by Royce Young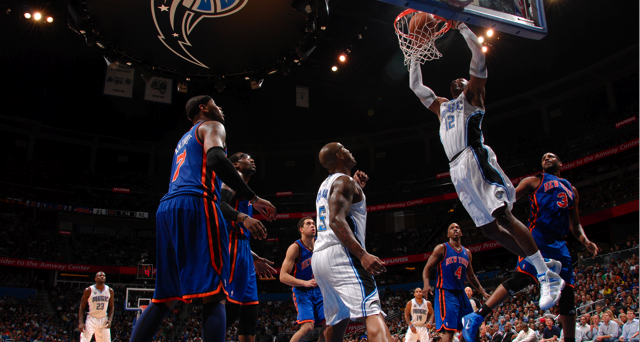 THE BIG ONE: FREE THROW CONTEST IN ORLANDO
Here's a fun stat from the
Knicks
-Magic game: Combined, the two teams attempted 97 free throws. Ninety-seven! The Knicks took 47, the
Magic
50. And somehow, someway, the game didn't last six and a half hours. Really, that's a basketball miracle.
The Magic took the game 116-110 largely due to better late game execution, better shooting and some well-timed defense. It was kind of ugly as the Knicks took 17 more shot attempts because of 15 Orlando turnovers, but what we already knew was on display for this Knick team: They aren't ready.
The Miami win Sunday was a thing of beauty and something to obviously get charged about. But in order to take another step, it takes winning consistently. And New York isn't ready to do that. Their main weakness -- the interior -- was on prime display as
Dwight Howard
chewed them apart for 30 points, 16 rebounds and six blocks.
New York though, is slowly figuring out the
Carmelo Anthony
conundrum: He shoots a lot. And sometimes, doesn't score a whole lot. Melo is definitely one of the most gifted offensive forces in the league, but there are nights where he performs like he did Tuesday. As in 24 shots to get 25 points.
Amar'e Stoudemire
,
Chauncey Billups
and Melo combined to score 85 of the Knicks total 110 points, as was the fear, the rest of the team all drops duds. The bench scored 11, the other two starters (
Shawne Williams
and
Landry Fields
) combined for 14.
The Knicks, much like the
Heat
, have a formidable three-headed monster. But it comes down to what the other guys can do. And not only is the New York trio not as good as the Miami one, the Knicks don't have near the role players either. Hence, they're still a ways off from being a legit threat.
Can they jump up and surprise on any given night? Absolutely. But in terms of consistent winning, there's work to do.
AN INDIVIDUAL NOTE
Dwight Howard averaged 26.6 points, 14.8 rebounds and 2.0 blocks per game in February, plus shot 67 percent from the field. And to start March, he dropped 30 points, 16 rebounds and six blocks on the Knicks. Let's all have a moment of silence for this.
PARKER-LESS Spurs DROP IN MEMPHIS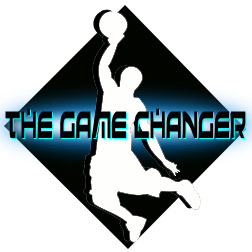 When word that
Tony Parker
would miss a couple weeks because of a strained calf dropped, nobody really panicked. First, the Spurs have a pretty big cushion in the standings. Second,
George Hill
is a fine backup point guard. Third, the rest of the team is really good.
But in their first tilt without Parker, San Antonio struggled against the surging
Grizzlies
, losing 109-93 in Memphis.
Before you blame this entirely on the Spurs missing Parker, you've got to give credit to the Grizzlies. This team is quietly becoming 2011's
Thunder
. They've jumped up the Western standings, beating good teams behind solid defense and have even overcome some pretty big injuries and team issues. They're getting great contributions from role players,
Zach Randolph
has been great and Lionel Hollins deserves serious Coach of the Year consideration. So give Memphis some credit here.
However, the Spurs definitely missed Parker. The San Antonio offense just entirely out of sorts. Check this out: The Spurs had all 12 active players score, but only one guy finished in double figures (
Gary Neal
, 14). It was just a really weird night for the Spurs and it showed how important Parker is to diversifying their offense. Without him, they become almost exclusively a jumpshooting team. They need Parker's creating and slashing ability badly. It helps free shooters, which the Spurs have a heavy helping of.
They'll survive the next few weeks, no doubt. But the first run without Parker definitely wasn't pretty.
RIP RETURNS (AGAIN)
First, it was a return from being inactive for two weeks. Now, Richard Hamilton returned from being in coach John Kuester's doghouse. Hamilton scored 10 points in 26 minutes but on 4-17 shooting. After the game, Hamilton said he wasn't loving his shot.
"My shot felt terrible," Hamilton said. "It felt terrible. The good thing is that I was able to get to where I wanted to get to on the floor, but every bread and butter shot that I pride myself on I missed.
"I expect it," he said. "That was only my second game in almost two months. I didn't expect it was going to be great. I just told myself, talk to your legs."
GO-GO-GADGET LINES
Dwight Howard:
30 points on 15 shots, 16 rebounds and six blocks.
Jose Calderon:
22 points and 16 assists in Toronto's big win over the
Hornets
.
Jason Terry:
30 points off the bench for Dallas.
Chauncey Billups:
30 points on just 12 shots (4-9 from 3, 18-20 from the free throw line).
PARTING THOUGHT
Can someone please tell me what to think of the Hornets? They randomly lost to the
Raptors
96-90 in what can only be described as a dumb loss. I just wish I could understand that team. They're all win streaks and dumb losses.