Posted by Royce Young
Sometimes it's really hard to dislike
Ron Artest
. Yeah, there's the whole
Pacers
-Pistons thing, but then he does a
post-game presser like he did after Game 7 of the Finals.
And then there are things like this.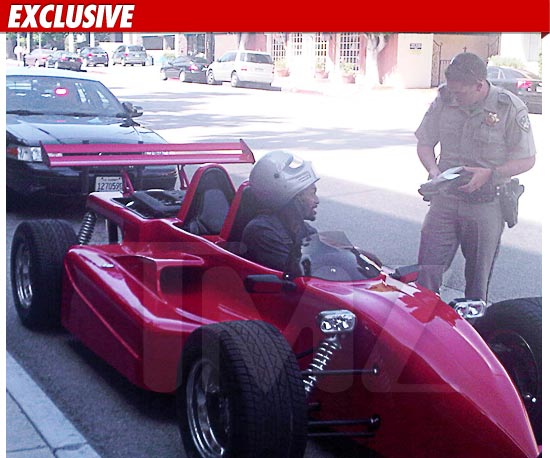 Artest was pulled over in Los Angeles Monday driving an oversized go-cart called an Eagle Roadster.
TMZ obtained a photo of the traffic stop
and reports that Artest wasn't cited for driving around in an Indy Car, but because the registration on the car was expired. The weird thing is, the car isn't registered to Artest. It's registered to some guy in Tennessee.
An Eagle Roadster is a custom, two-seater car designed to look like an open-wheel Indy Car. They can do up to 152 MPH and go 0 to 60 in 4.2 seconds, all powered by a Chrysler V6. So yeah, it's probably a dangerous car to be zipping around in doing some errands. Good thing for the
Lakers
, Artest was wearing a helmet.